WFH has become a new norm post COVID-19 and has helped many of us in many ways – for instance, we get lot of time to spend with family, avoid painful drive to office etc.
But for some of us working from home continuously is a pain because working from a closed environment for long hours brings boredom, adds to depression etc. You can compare the pictures above to sense the difference between WFH and WFF, for instance.
So how about adding some spice to WFH?
Basically, Work from Farms (WFF) concept attempts to add the missing elements to WFH (Work from Home) – like going on a long drive, enjoying the nature with family, friends and colleagues, hanging out with friends, etc. along with our routine office work. As a result, it adds fun to life.
So whenever you feel tired working from home, just pack your laptop and come to our farms to experience the wonderful change.
So it is like moving your home + office to a farm.
In addition, you get an option to work in different farms. So this website has farms in it – WorkFromFarmS.com.
Basically, we have networked with a group of farmers who are willing to have you on their farms. When you see a banner like the below in any farm, you are free to work from there.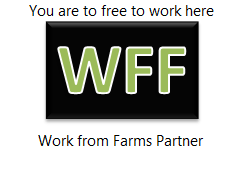 For example, see the below. Who wouldn't like to work from a farm like this?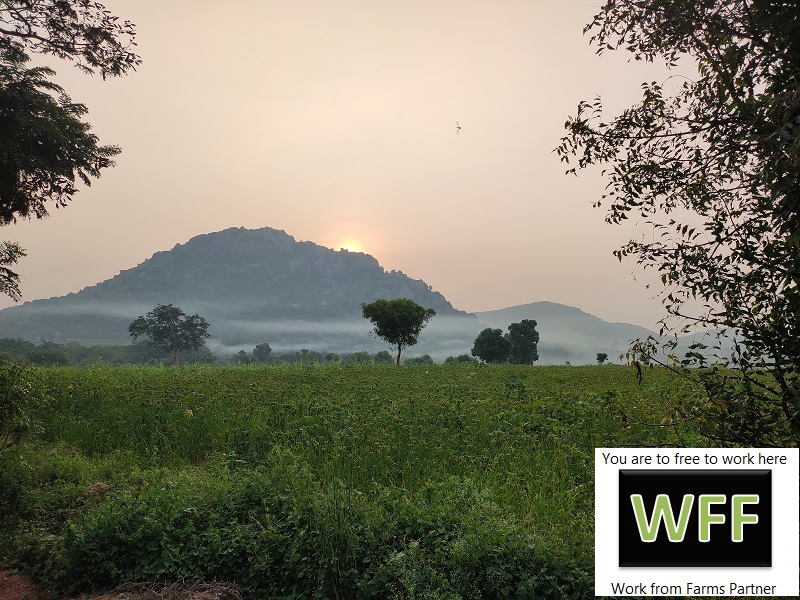 Come with your family and friends!
Even your family can join. Kids can attend online classes in an open environment along with enjoying farming, nature etc. Plenty of options. Please join us.
For more details contact Satish on 98800 17060. We look forward to have you at our farms 🙂